Your Mafia Gift Pack Giveaway
Author: #GamesMMORPG mmogames.com
Your Mafia is a browser-based text based sandbox MMORPG that allows you to build and control a criminal world, and grow it from a street level operation to an international enterprise. From setting up your home base of operations and getting yourself geared up for a life of crime, to planning your next job or betting on underground fighting circuits, Your Mafia immerses you in the world of organized crime. One thing's for sure; along the way, you're going to make enemies, and they'll think nothing of taking you out. To help players get a firm grip on their new turf, Your Mafia and MMOGames have teamed up for a special giveaway of three very special prize packs. Enter the Your Mafia Gift Pack Giveaway for your chance to win a special giveaway pack, with upgrades, unlocks, and more, with an approximate value of $50 USD, and be ready for your enemies!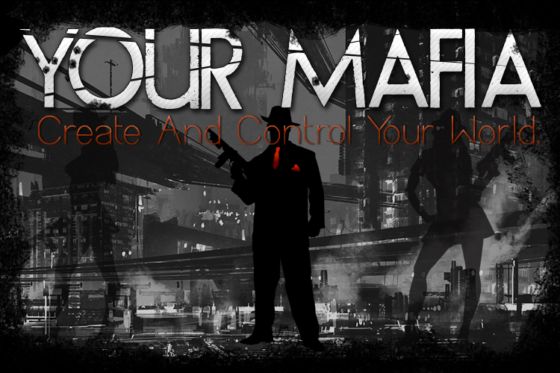 What You Get From The Your Mafia Gift Pack Giveaway
25 Credits
1,000 points
30 Days Elite Member Status
30 Days Gradient Names
$5,000,000 in your Ingame Bank
2 Newest Guns
How To Redeem Your Your Mafia Gift Pack Giveaway Key
NOTE: This giveaway is valid only for new accounts created by registration at the link below.
Register for an account here.
To Redeem the key, you must send it to Miles (User ID#2)
Once Miles recieves your key, he will add the prizes to your account.
Enjoy Your Mafia!
Enter Via Gleam
Sign in with a selection of options within the Gleam widget below and complete one or more entries to enter our giveaway. You can select all of them or just one, it's entirely up to you, though the more you choose, the more chances you have to win! This round of the giveaway will end on Wednesday, April 11, 2018, at 08:00 GMT. This drawing is for 3 keys. Good luck!
We will be in touch by email with the winners once the contest comes to an end.  If you have any issues, please contact us.
Your Mafia Gift Pack Giveaway

The post Your Mafia Gift Pack Giveaway appeared first on MMOGames.com.