Season 14.5 Arrives to Star Trek Online
Author: #GamesMMORPG mmogames.com
Star Trek Online Season 14.5 has landed to PC players of the MMO, bringing along with it the epilogue of the long-running story arc involving the Tzenkethi War along with a new secondary specialization for Captains to pursue.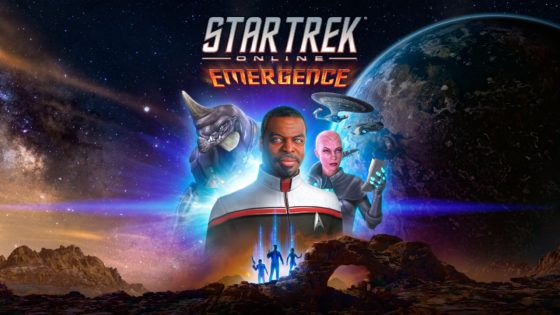 The feature chapter in this update's story, titles "The Renegade's Regret", will recount the Tzenkethi Crusade as experienced by the Tzenkethi Captain Neth Par. During this story arc, players will get to take control of Captain Par herself as they experience firsthand what led her to seek asylum on Deep Space Nine, as well as see the table set for the upcoming Victory is Life expansion.
In addition to the new story chapter, Captains now have a new Constable secondary specialization, which lets players pick their antagonist and use all of their skills to take down their target. This specialization is inspired by the peacekeepers of the ficton's canon, such as Odo from DS9.
The Season 14.5 update is now online for PC players and will arrive to console Captains shortly after. Additional details can be found at this site.
Our Thoughts
Being a mid-season update, we're not expecting this particular piece of content to blow minds. That said, the new specialization sounds interesting enough and the story beats that lead into Victory is Life are likely going to be most intriguing to STO fans.
Source: press release
Articles Related to Star Trek Online
Star Trek Online's Next Expansion Revealed
3D Ship Printing for Star Trek Online is Live
F2P Kingdom: Star Trek Online Free to Play is Just Fine
The post Season 14.5 Arrives to Star Trek Online appeared first on MMOGames.com.