LawBreakers State of the Game Statement Released
There's no denying the fact that LawBreakers wasn't a success, Boss Key, the studio behind the game even agree. Today they released a statement about the state of the game and what the studio is working on right now.
To begin with, they acknowledge that LawBreakers didn't get enough of an audience necessary to keep the game going the way they had imagined. Following the statement up by saying "…a pivot to free-to-play may seem like easiest change to make, a change of this magnitude takes publishing planning and resources to do it." Followed by, "The team here has worked hard on this game over the past three and a half years and our studio is determined to give this game the second life it deserves." Which seems to suggest that LawBreakers will be going free to play.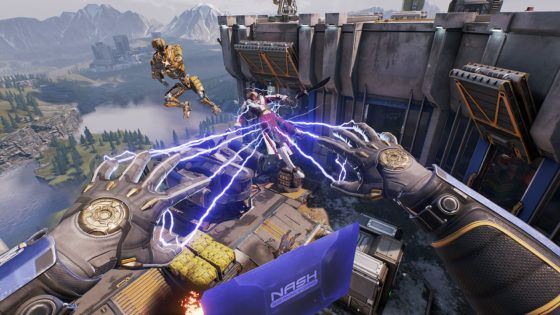 However, the transition to free to play isn't a quick or easy one and the studio must continue working. This means working on a new project. They also state that this project is a passion project they are in complete control of and that they're working with fresh creative leaders. Suggesting that CliffyB may be leaving or taking on a less creative role within the studio.
What does all of this mean? It means that LawBreakers isn't going anywhere just yet and in time we will hear all about their plans for making the game free to play. The studio is obviously dedicated to the game and wants to see it succeed despite the troubles the game has had. It also means that we'll be seeing at least one game from them in the future, possibly more. MMOGames will be watching the situation closely and as soon as more information is known about the free to play transition or any new games you can be sure we'll be writing about it.
Source: Official Site
The post LawBreakers State of the Game Statement Released appeared first on MMOGames.com.
Author: #GamesMMORPG mmogames.com