Kritika Online Prepares a Livestreamed Look at the Windhome Update
Players of the anime brawling MMO Kritika Online are about to get more levels, more danger zones, and apparently 100% more fox people. The devs are set to unleash the Windhome update on the game and they're ready to broadcast a livestream to show off what's next.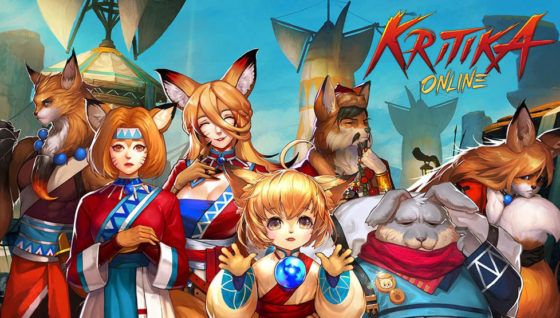 Windhome will introduce the first level cap increase for Kritika Online, moving cap from 65 to 70. The update will also draw players to the eponymous Windhome region, home to the friendly Fox clan and, of course, a number of new danger zones. Windhome will also introduce new gear with a Prime Attribute system that unlocks powerful special abilities for characters.
The devs will be showing off a number of these new features today, April 4th at 3pm PST/6pm EST on the En Masse Entertainment Twitch channel. If you're arriving to this announcement after the fact, you should be able to catch the VOD there as well. Or, you can wait for the Windhome release and play it yourself when it arrives on Wednesday, April 18th.
Our Thoughts
Another layer of progression for Kritika Online is likely going to be a welcome addition to players of the game at this point. We're looking forward to learning more about this new content update for the MMO soon and hope that fans are excited for the news as well.
Source: press release
Articles Related to Kritika Online
Kritika Online Confirms the Monk's Arrival in the Chosen Path Update
The Psion Arrives to Kritika Online
Kritika Online's Shattered Memories Update Goes Live
The post Kritika Online Prepares a Livestreamed Look at the Windhome Update appeared first on MMOGames.com.
Author: #GamesMMORPG mmogames.com